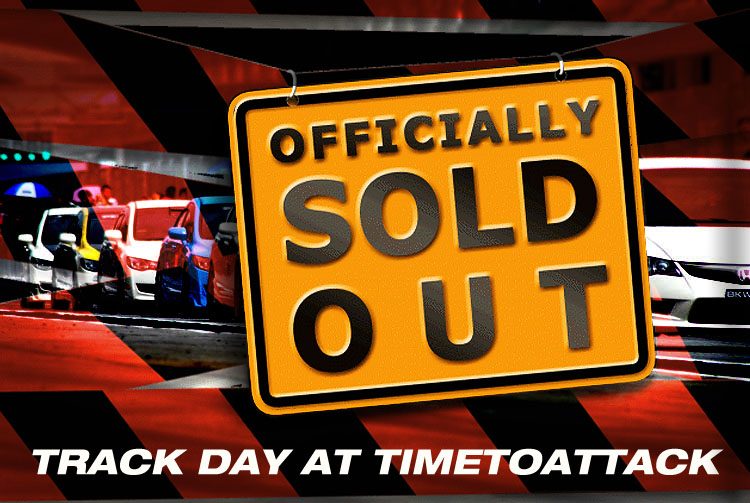 To all confirmed and and interested trackies, we have now achieved the maximum limit for our Track Day morning segment for this Sunday's (May 20th) TIMETOATTACK Sepang since last weekend. A BIG Thank You goes out to all early registrants and those who managed to secure their slots last Friday.
We'd also like to make known that there are very limited TIME ATTACK slots available, we know some of you participants out there are busy prepping your car(s), but do make it a point to register as soon as you can to avoid disappointments, should the TIMETOATTACK slots fill up within the next couple of days.
Thank you all and it's now TIMETOATTACK!