We'd like to share the joy with all participants and followers of the TIMETOATTACK series as Motul Lubricants is now on board as TIMETOATTACK's Title Sponsor for Round 2! High N Lubricants Sdn. Bhd., The proud distributor of Motul Lubricants is excited to offer all participants a limited time, limited quantity of Motul's new formulated 300V that proves to be even more superior than the last.
Retailing at RM205 per 2litre Pack, you can now expect to save over RM51 per pack, which equates to over RM102 in savings for a 4L dose of Motul 300V for most 4cylinder engines and even more for higher displacements!
This deal is at a first-come-first-serve basis and ends this Sunday 22nd July.
The range of Motul 300V that is available at this brilliant deal:
Motul 300V Power Racing 5W30 2L Pack: Retail RM205 Now RM153.75
Motul 300V Trophy 0W40 2L Pack: Retail RM205 Now RM RM153.75
Motul 300V Power 5W40 2L Pack: Retail RM205 Now RM RM153.75
Motul 300V Chrono 10W40 2L Pack: Retail RM205 Now RM RM153.75
Motul 300V Competition 15W50 2L Pack: Retail RM205 Now RM RM153.75
Interested? We're sure you are.
Please make your bookings through timetoattack@zerotohundred.com or 017 7770666 (Tom). Collection can be made at assigned dealerships or at the TIMETOATTACK Event this Sunday!. Remember, this is a limited time offer and for TIMETOATTACK participants only!
More about Motul's NEW 300V:
http://www.zerotohundred.com/newforums/automotive-news/408064-motul-launches-300v-motul-trd-and-sport-motor-oils.html
High Lubricant Sdn Bhd launched the new Motul 300V Motorsports Line range, Motul TRD Sports range and introduced the Motul Sport engine oil. The event was graced by a Chinese Drum troupe and held at The Royale Bintang Damansara Hotel, adjacent to the 'The Curve' at Mutiara Damansara, Petaling Jaya.
Present at the launch were Mr. Gregoire Zaugg (Marketing/Sales Manager, Motul Asia Pacific), Mr. CH Ti (Managing Director of High N Lubricant Sdn Bhd) and Mr. Katsuya Arai (Director of Supply Chain & Product Management, Motul Asia Pacific.
The new 300V series of automotive engine oils are synonymous with high performance and competition usage. Motul's mastery in Ester Technology of over 40 years resulted in the new Motorsports Line of 300V with Ester Core.
The Ester Core 300V will give improved power between 4.3hp to 7hp and improved torque between 1.2% to 1.45%
These were the results from the bench tests using a Porsche Cup 3.6L engine (from 6000rpm to 8000 rpm) and also a GM V8 7.0L engine (from 2000rpm to 6500 rpm).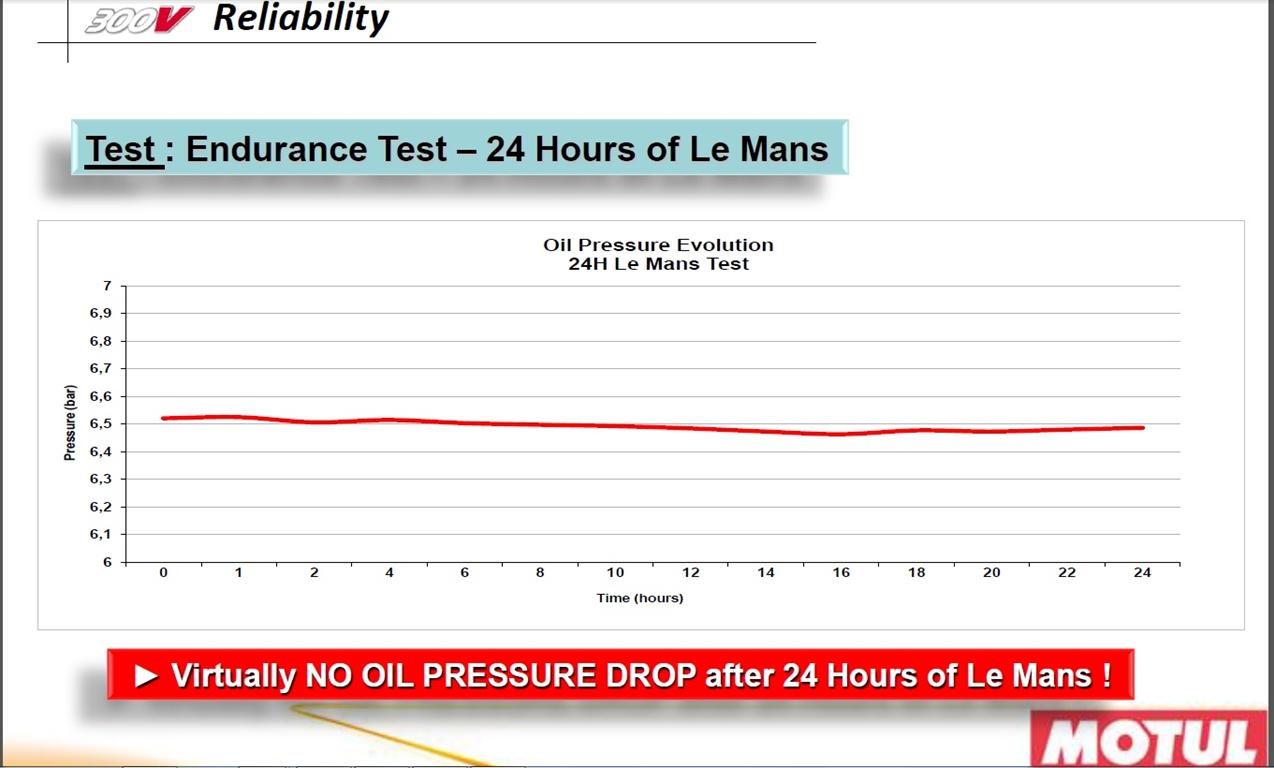 There was also virtually no oil pressure drop after 24 hours of Le Mans Endurance Test.
The 300V can be used for any applications from street driving in a everyday car, Short Race, Rally, Endurance, Qualifying, Naturally Aspirated or Forced Induction engine.
Motul Asia Pacific collaborated with TRD Asia Co. Ltd. to develop a co-branded 100% synthetic based Motul TRD Sport Engine Oil range. TRD Asia Co. Ltd manages the full-scale overseas development of the Toyota Racing Development. The entire range of Motul TRD Sport Engine Oil is designed for a wide range of Toyota automotive vehicles and especially suitable for Asian climate and driving habits.
Motul Sport 5W50 is an Ester based very high performance fully synthetic engine oil which carries the tradition of 300V for usage in high revving, high performance, turbocharged gasoline and diesel engines. With perfect thermal stability it ensures maximum horsepower, torque and provides crucial protection against wear. This product comes in packaging of 5L. API Standard is SM/CF